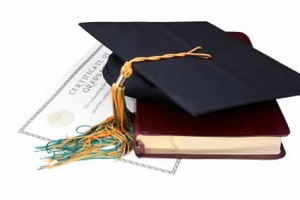 The Congress came to power with big promises this year (like all governments post all elections), and much to the credit of the academic party that it is, I am atleast hopeful for India, believing, rather optimistically, that Kapil Sibal's proposed education reforms will be implemented sometime soon. With a debate raging in Maharashtra on the 90-10 quota for admission to junior colleges, not long ago, the Union HRD Minister Kapil Sibal also came out with a series of proposals, to reform the aging education system in the country. The man who led India's first expedition to the Arctic and represented the country at the Davos economic forum, now seems to be the harbinger of relief to many Indian students. I was following his interview with Barkha Dutt the other day where he proposed the following:
1. Scrap the compulsory class 10 board exam, for it is merely a source of unneeded pressure for both students and parents.
2. Invite FDI in the education sector as India becomes an attractive economy. However, even big names like Harvard and Wharton must adhere to Indian norms, both in terms of fee, and reservations which was strategically termed "affirmative" action by Mr Sibal.
3. Improve the quality and standard of primary education in government schools, which by the Right to Education bill is meant to be free for all.
4. All education must be under one Higher education authority which is unconnected with any ministry and is an autonomous constitutional body [like the EC, or SEBI] to control the policy frameworks.
5. Legislation to prevent and prohibit existing educational malpractices- capitation fees being one amongst the several.
Now that it has started a debate, so it sure has a lot of merit to it, but whose merit is it anyways? Watch out! A great Congress "tamasha" might be on the anvil. The ruling party's recent pronouncements to legislate on matters of national importance that affect the future of young India — a big-bang revamp of the education system — show one thing for sure that the party is in a hurry to make its first 100 days in office a mega-event. Kapil Sibal in his new avatar as HRD minister aims at seizing the opportunity to tomtom that the Congress is the party that believes in delivering rather than dithering. Well, lets see how much of it is actually implemented in this current term but until then, their proporsal has certainly earned the party huge brownie points. Now here's my take on what I feel regarding the various promised proposals.
HRD Minister Kapil Sibal's idea of doing away with the Class X Board exams is a sweet nothing. It's music to the ears but unfortunately it doesn't amount to much. Had he asked the students, the parents and the teachers, and not just the experts and the committees, he'd know that it's not so much the exams kids hate. In fact, it's not the exams at all. It's the sheer paucity of opportunities thereafter. Our minister says, "The Indian education system is a source of trauma for both parents and children". No, sir! The education system is not the source of trauma. It's gaining access to the system at the nursery and college levels that's traumatic. It's coping with the dearth of options within the system that's traumatic. If his decision is based on the tragic instances of children committing suicide post poor results, it's not the education system, Mr Sibal. It's because their options close after that. Doors close. A child who is pushed to kill herself over low marks will blame herself even for a low percentile as well.
It's the fear of the 'life after' if you don't score well that's traumatic. The minister bangs on when he says "student's aptitude should decide whether he or she wants to study arts or science". True, but how will replacing percentages with percentiles help in securing a child his seat in the science stream? The reason schools fail to listen to students' pleas of interest, and use marks as a qualifier for various streams is because there aren't enough seats to go around- private and government. Marks are only the excuse.
The problems our students, parents and teachers face today are not a fallout of the tough standards of the Class X or Class XII boards, but of our abominable and shameful failure in not being able to give them what they want despite their achievements. We don't need percentiles as critically as we need more seats.
US president Barrack Obama recently exhorted American students to fall in line with Indian and Chinese counterparts who, he said, were more knowledgeable and better equipped at the international schooling level.
The move to do away with Class X boards may seem to be a welcome step but it leaves a vacuum hard to be filled in an age of global competition. It would rather make sense if the governement propses an all-India common entrance test for admission to professional colleges and central universities on the pattern of Indian Civil Services' examination, after the class XII boards.
Some one even argued that what really is it that we are measuring through all these exams? Is it the IQ or also the EQ? Well, my first question to them is are they exclusive from each other & should they be really exclusive? EQ has got to be coming up all the way from grade one. If that's missing, how are your going be able to bring it out in the last one year?
More seats, job-oriented vocational studies after Class X, more teachers, more of every damn educational resource is what we need.
Coming to private players in education- to me it seems to be a deeply contentious subject in our present government. What we need in this country is an independent institutional mechanism of academic experts who accredate institutions . Private players need to be regulated through a system that harmonizes but at the same time, does not create two-tiers in schooling. If I want to set up a university, I should not be barred as long as I pass certain very strict entry barriers- financial conditions, experience in education and all that.
Why should there be a concept of a deemed- to-be university controlled by the UGC or any other government body? And as long as the money remains within the education sector, private players should be allowed because I don't think they are interested in the field of education actually to make profits to set up businesses. So private investment, including from abroad, in education does not mean you have fly by night operators. India has the potential to become a global provider of quality graduates and I guess some sort of a bill that can regulate the entry, operation and maintenance of foreign education providers and at the same time also protect students from receiving sub-standard education offered by institutions that view it as a lucrative business, would indeed be a commendable step.
It would be worthwhile to look at some of those ideas. Moreover the issue of equity is not going to be solved through 'vouchers'; Rushing to 'vouchers' is inviting trouble as the need of the hour is to strengthen government system and supply and unless you expand quality, things again may not work as these people promise they will.
The object is to improve choice because education is something that is consumed in order to make you into a better human being and so I feel that the consumer must have a better choice. In Mr. Sibal's own words- "Expansion , Inclusion and Excellence" is what we really need. Expansion means access to education to all; inclusion translates into equity for the Scheduled Castes, girl child & the Muslims. And excellence ofcourse means quality. We should have enough people at the level of higher education to take India forward because education is a socio-economic activity and I don't feel it should have impediments in the form of bureaucratic red tape.
I can only say that it will be nice if we don't dilute the stake in the potential bluechip on which rests the future of India. And how many more rabbits will the Congress pull out of it's hat to mark its 100 days in power and how accurate can this whole system be is something that we will only have to wait and watch! As of now, I am tempted to forget all the empty assurances ever given to us by our various governments, and watch in pride as our country steers upon this new path of progress.